Red hot water bottle SOXO heater in a Christmas sweater
Product parameters
pokrowiec: 100% poliester, wkład: guma
Detailed description
Feel the real Christmas atmosphere! Get a soft hot water bottle in a Christmas sweater and enjoy its warmth on winter evenings. It will help you feel the Christmas atmosphere and make watching "Kevin alone at home" more pleasant;) It will certainly become your favorite companion that will warm your feet, sore muscles or just lull you to sleep.
This is a great gift idea for a woman for Christmas! Perfect as a gift for mom, grandma, wife or sister! It is such a cute and practical gift that will be useful not only for the holidays! Certainly it will be appreciated and will be used whenever the need arises.
The hot water bottle is versatile. On the one hand, it is filled with warm water and will warm up sore muscles and joints, soothing pains such as menstrual, spine, neck and soreness.

On the other hand, it can be used as a cool poultice for migraines or bruises. It will also help to lower the temperature during a fever.

This model is made of a durable material that is responsible for its durability. He will be enjoyed for many years.

The large capacity of the hot water bottle, as much as 1.8 l, means that the water does not cool down quickly and you can put it on a larger surface of the body.
Instructions for use - filling the hot water bottle:
grasp the hot water bottle by the inlet neck

hold the hot water bottle vertically

slowly fill the hot water bottle with water up to about 2/3 of its capacity

ATTENTION! DO NOT USE THE BOILER (max. Temperature is 60 degrees Celsius)

squeeze out air slowly until water can be seen from the inlet

screw the cap as far as it will go (DO NOT TURN)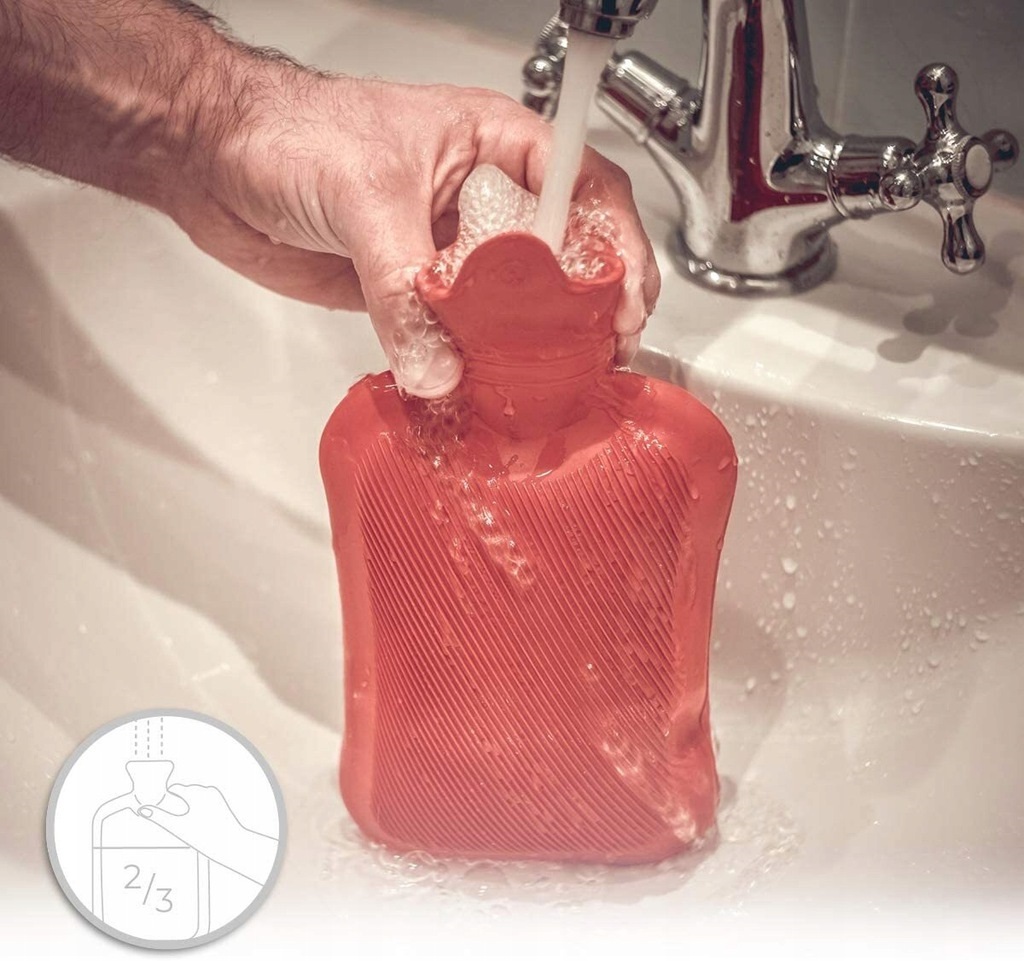 Opinions about products
There are no reviews for this product